10094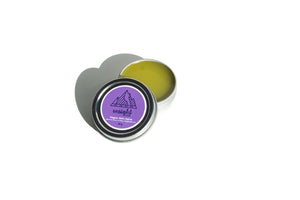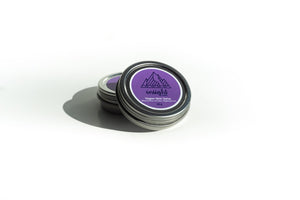 The Skin Salve
Soothe your skin with Onsight Care!
Use Onsight Vegan Skin Salve to keep skin in its best condition after a tough day of rock climbing, hiking, work or everyday life. Our salve is for everyone who is rough on their hands and needs some soothing repair after a long day. Great for dry skin, cuts and scrapes. This vegan Skin Salve is formulated to absorb quick so it's less greasy than traditional salves. Not much is needed for it to work, so use sparingly. A little goes a long way so our salve lasts you longer!
Ethically made in Nelson, BC.

Made for adventurers.

All natural ingredients.
100% vegan.
Each salve sold = one tree planted!
Ingredients: Olive oil, Shea butter, Candelilla wax, Comfrey, Lavender, Nettle, Goldenseal, Helichrysum, Calendula, and Essential oils (Manuka, Frankincense, Geranium, Wintergreen).
About the maker
Erica Primeau is the owner and maker behind Onsight Care. Onsight Care provides natural, sustainable solutions for climbing skin care and travel essentials. Erica started her business from her love of rock climbing with the Skin Salve, and slowly expanded for her love of travelling with the rest of her liquid free product line. Erica loves nature and learning how to harness its goodness for her products -- it is her passion. We're proud to support her Canadian, planet-friendly business through this feature collaboration and thank you for giving her sweet products a try!