We are planet lovers, adventure seekers, and outdoor junkies, offering locally-made eco-friendly apparel and products through meaninful partnerships across Canada.
Our mission
To get more people outside to just be - be real, be human, be you.  We believe that authentic connections with the outdoors make for healthier lifestyles and a happier planet.
Our vision
Inspire more purpose and play in the outdoor industry.
Promote more accessible and authentic outdoor experiences.
Advocate for the preservation of our outdoor spaces.
"OUT·RE·AL"
/out/ˈrē(ə)l/
noun + adjective
an authentic connection with the outdoors
- embracing nature, adventure, and good energy, in community or in solitude.
Meet the Founders.
This is us (the furry one runs the show). We are our happiest, most authentic selves when we're outside – when we switch on our out-of-office, pack up the car, the dog, and head up to the lake. Or park. Or cabin. Or trail.
We started Outreal in 2020 in Guelph, ON out of a personal struggle to find simple, Canadian-made, sustainable products that made us feel good on our outdoor adventures. With environmental backgrounds, we took issue with the fact that most of our outdoorwear is cheaply manufactured overseas under poor working conditions and from harmful synthetic materials.
In 2022, we decided to move out west to North Vancouver, BC to chase more outdoor moments that made us feel alive. We've certainly pivotted since our beginnings, now focusing on sharing our outdoor adventures and connecting you to local, planet-friendly products that you can take on yours.
Our inspiration is to help remind our generation that reconnecting with the outdoors helps us reconnect with our real selves.
We set out to create something we wanted to be a part of; working with Canadian talent to support a more local and sustainable outdoor industry, in the year that flipped our world upside down.
Our dream is that Outreal inspires young Canadians to get outdoors to just be their most connected, authentic selves, with full appreciation for the natural world.
Sara, Zoe, & James.
We are Outreal.
Est. 2020.
Our Giveback
To help protect our wild places and outdoor spaces, we are partnered with One Tree Planted and Leave No Trace Canada.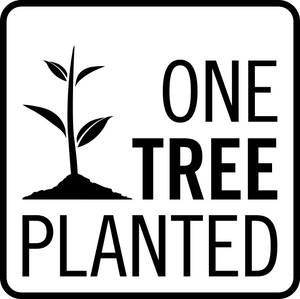 For every product sold, we plant 1 tree in Canada!
One Tree Planted is a nonprofit dedicated to global reforestation and biodiversity. They also raise awareness about the importance of trees, offer businesses like ours a simple sustainability solution, and motivate younger generations to do something positive for the environment.