10052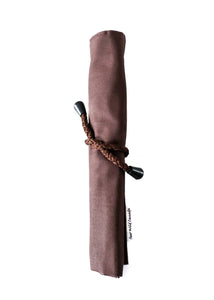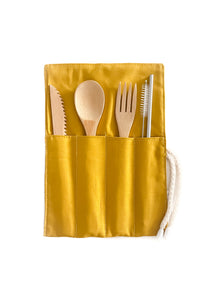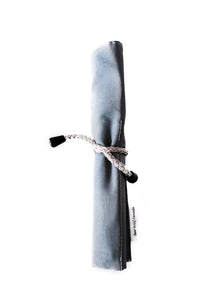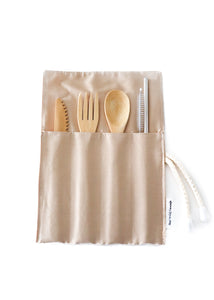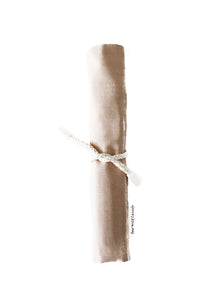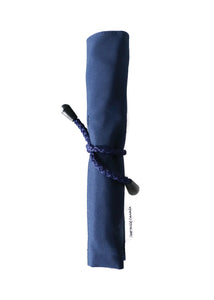 The Bamboo Utensil Wrap (Solid Colour)
Use 'em, wrap 'em, re-use 'em!
These Zero-Waste Bamboo Utensil Wraps are perfect for on-the-go, camping, picnics, and outdoor day trips. The solid collection comes in various fun and vibrant colours, each truly one-of-a-kind!
Each wrap eliminates the need for plastic utensils by replacing them with re-usable bamboo utensils, a metal straw, and a straw cleaner. 
Upcycled cotton and rayon fabrics.

Low-impact bamboo utensils and metal straw.

Unisex styles.




Made in Canada, always.

Each wrap sold = one tree planted!
Take care
Hand wash and place the utensils back into the fabric wrap, which fits neatly into a backpack, purse, or lunch bag. Care for the bamboo utensils by occasionally rubbing them with mineral or olive oil to keep them hydrated. The wood may display various shades of wood colour, which is normal. 
About the maker

Each wrap is handmade in Tamworth, Ontario by Renee from Sew Wild Canada. Sew Wild Canada is a Canadian artisan boutique store run entirely by a passionate mother who also makes creative baby and dog textile crafts. Check out Renee's other zero-waste creations on Etsy (@sewwildcanada) and help us support the local, planet-friendly movement!