10093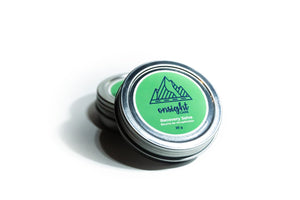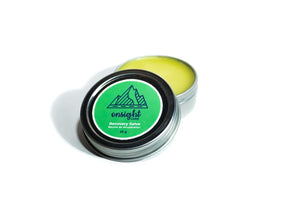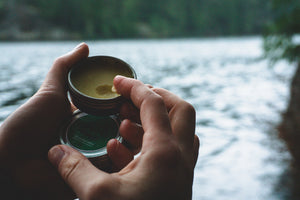 The Recovery Salve
Recover with Onsight Care!
The Recovery Salve is great for when your body aches after a tough climbing session, hike, or long work day! Perfect for athletes to help soothe tension and pains. Infused with anti-inflammatories, Arnica flowers and Menthol (found naturally in peppermint) for relief from inflammations, bruises and tension in the body.
Ethically made in Nelson, BC.

Made for adventurers.

All natural ingredients.
Each salve sold = one tree planted!

To Use: Massage salve onto sore areas as needed. Should feel a slight cooling, refreshing sensation, but not overpowering.
CAUTION: Please wash hands before touching face as menthol will irritate eyes! If needed, rise out with soap and water. For external use only! Not much is needed for it to work, so use sparingly. A little goes a long way so our salve lasts you longer.
Ingredients: Olive Oil, Shea Butter, Menthol, Candelilla wax, Arnica, Magnesium, and Essential oils of Camphor, Clove, Rosemary, and Lavender.
About the maker
Erica Primeau is the owner and maker behind Onsight Care. Onsight Care provides natural, sustainable solutions for climbing skin care and travel essentials. Erica started her business from her love of rock climbing with the Skin Salve, and slowly expanded for her love of travelling with the rest of her liquid free product line. Erica loves nature and learning how to harness its goodness for her products -- it is her passion. We're proud to support her Canadian, planet-friendly business through this feature collaboration and thank you for giving her sweet products a try!